Aquastrength, 85% muscles in action !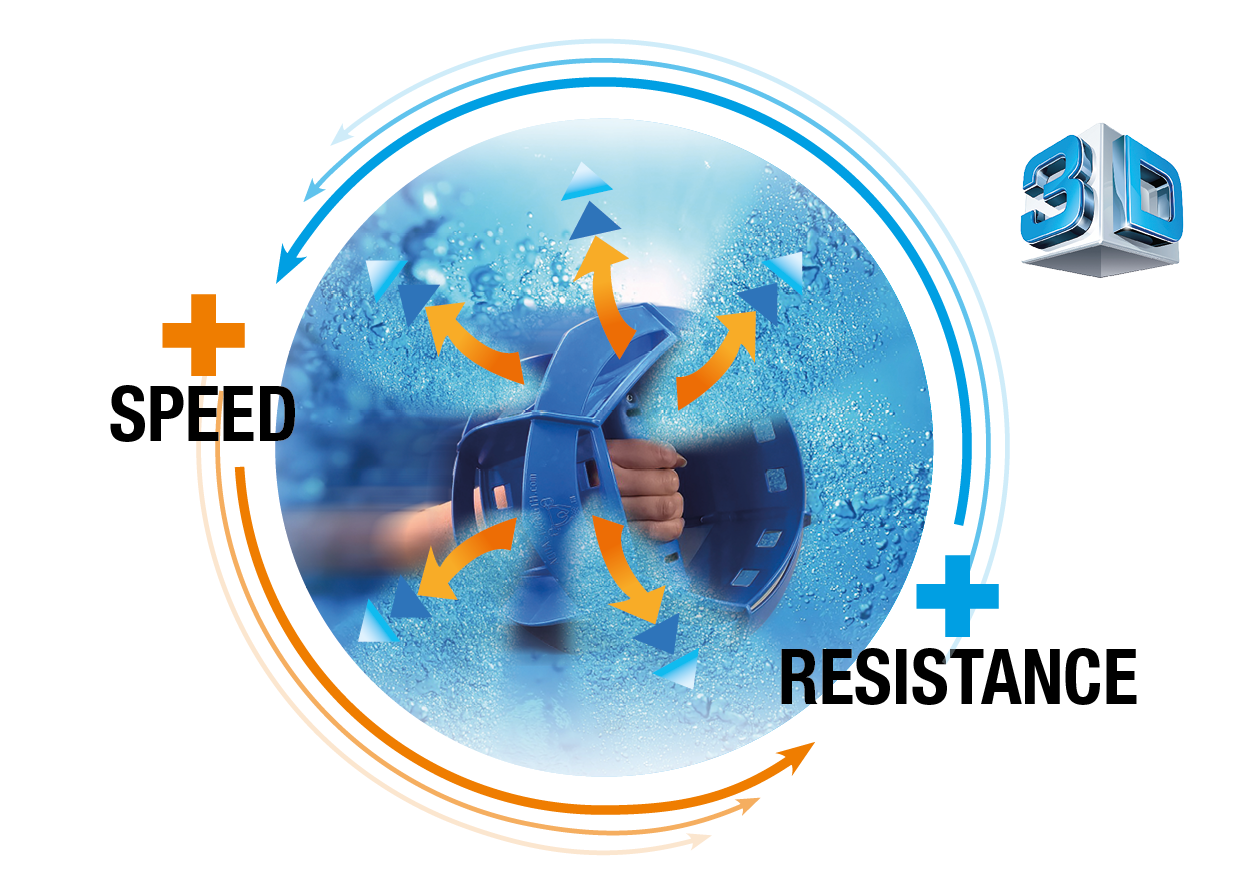 3 avantages of Aquastrength Functional System
Aqua Fitness in 3 Dimensions !

For all ages and all physical form levels.
Aquastrength material is specifically designed to leverage the 3D characteristics of water. The more effort a person applies, the more resistance the water provides. The intensity of the workout is determined by the user.

For all types of training.
- Cardio training: Strong intensity and fast movements.
- Rehabilitation: Flexible movements for muscles reconstruction.
- Well-being: Simple movements and fast walking.
- Sport: Alow to simulate and practice sports movememts like a swing (Golf), a backhand (Tennis), a kick (Foot), boxing...

For all types of pools.
Cleverly designed equipment that requires limited storage and investment. The hard plastic material provides durability (contrary to the common foam materials).
Aquastrength

Bundles and Fins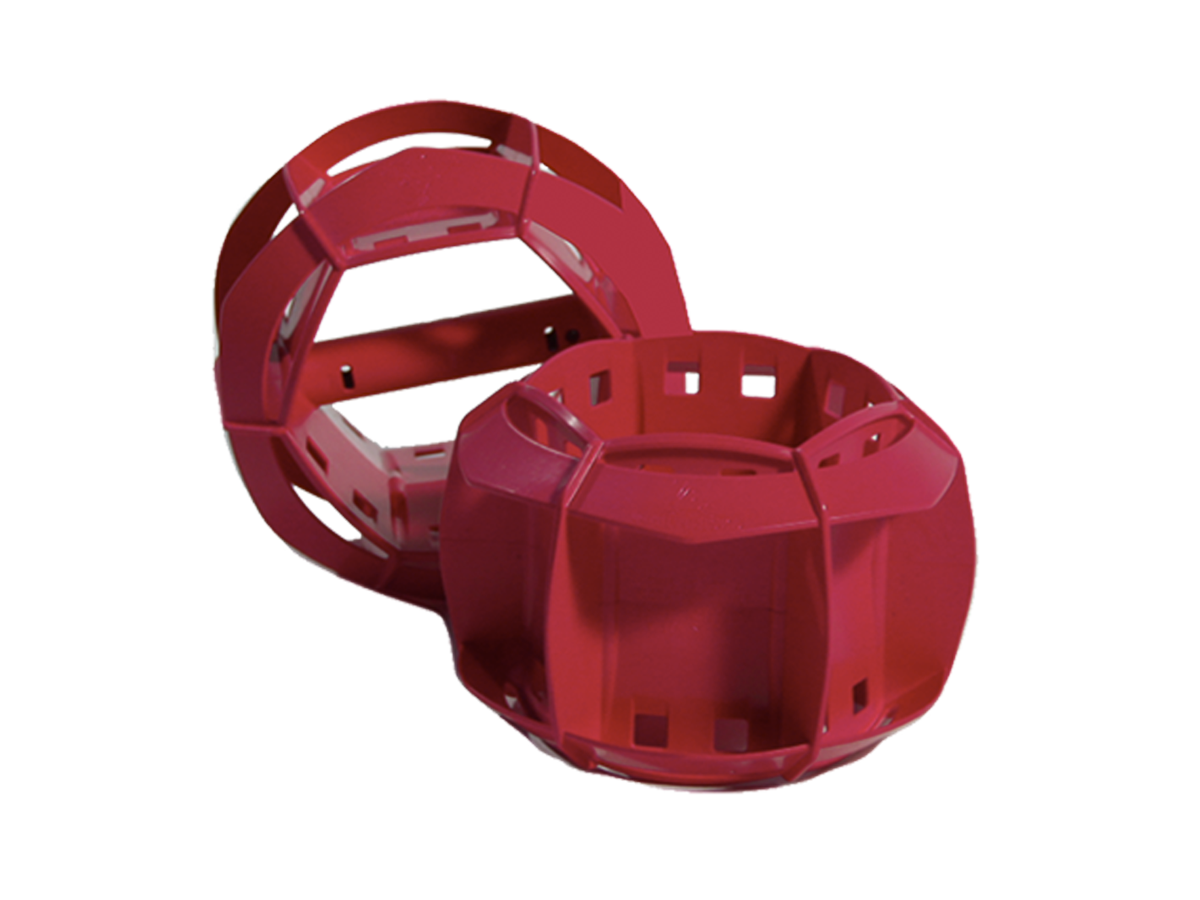 Upper Body Workout Bells
The Aquastrength Bells have been designed to work on upper body strength, muscle tone and stability.
See more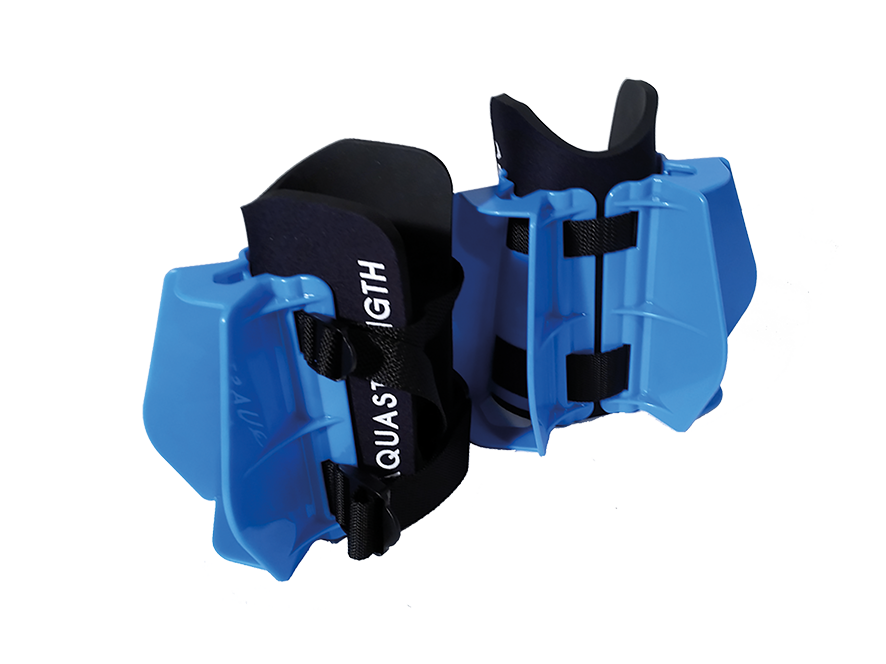 Lower Body Workout Fins
The Aquastrength Fins are designed for lower body exercise and attach around the calf for a total body workout.
See more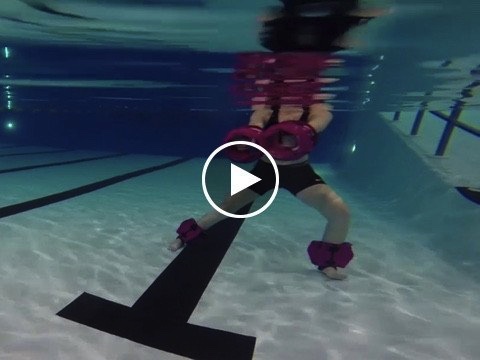 | Characteristics | Upper Body Workout Bells | Lower Body Workout Fins | Complete Kit |
| --- | --- | --- | --- |
| Weight | 900 g (pair) | 750 g (pair) | 1,65 kg |
| Material | ABS marine quality | ABS marine quality | ABS marine quality |
| Colours | Blue or pink | Blue or pink | Blue or pink |
| Dimensions | ∅ 23 cm, H 16 cm (unit) | 20 x 14 x 22 cm (unit) | - |
Hexagone Manufacture is the European leader in the cleaning of the commercial and public swimming pools.

More information

Expert in swimming pool solutions.Hexagone Manufacture