Controlled navigation
Choice of 5 auto modes depending on your cleaning time available

Ease of Use
Everyone can use Chrono MP3 !
The pool vaccuum posseds a special front handle to come out of water. Effortless: possibility of optional winch trolley, inflatable wheels to be able to pass through the pediluviums ...
New touch screen interactive dashboard, the robot goes all alone into water by its remote control immediately or with delayed departure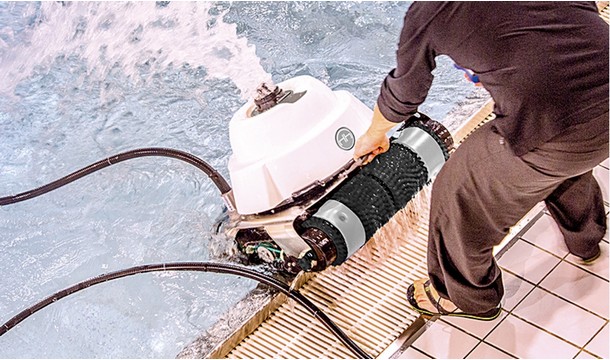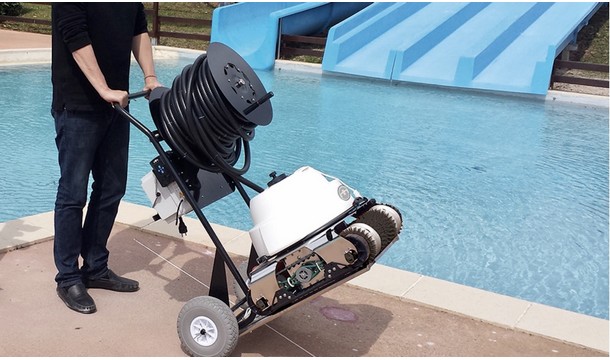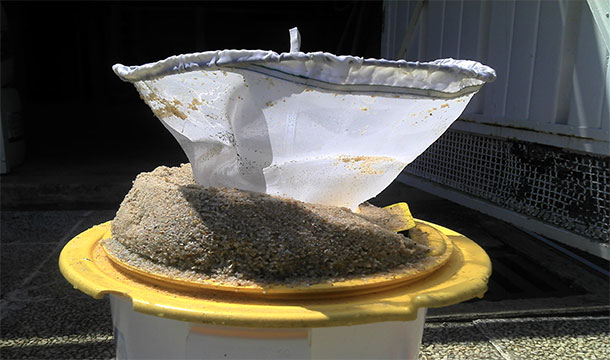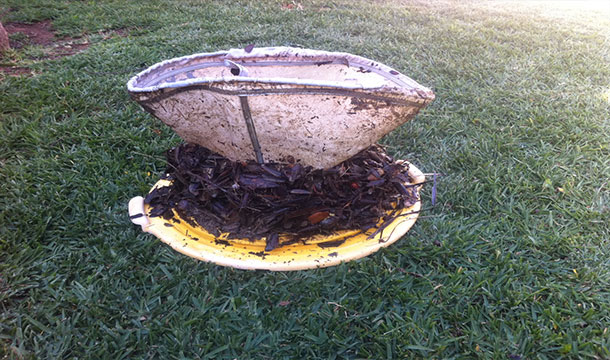 Power/Filtration
Umbrella-opening filter : avoids touching impurities to clean the filter.
Suction pump power 50 m3/h
Absorbs hair, leaves, algae, bandages, chewing gums, sands etc. ..
6 filtration finenesses: 20, 75, 105, 250, 1000 or 2000 microns
Technology
Magellan, the core of the system.
Over 20 000 lines of code, 10 000 hours of development and nearly 7 000 Magellan robots operating in swimming pools worldwide (54 countries covered).
Multi format:
From the simplest to the most complex
From 18 to 80 metres
Resistant up to 20 meters deep
Whatever the form:

Rectangle

In L

Free

With obstacle
Whatever the type of bottom:

Flat

Slope

With pit

Beach
Whatever the coating:

Tile

Stainless Steel

Liner

Concrete
Detections of walls, slopes, side and virtual walls:

Wall detection


Infrared sensor

Slope detection


Angle sensor

Virtual Wall


Algorithm

Obstacle detection


Intensity sensor
Trajectory management control :

Controlled navigation


Gyroscope

Speed of movement


RPM sensor

Straight line management


Chronometer
Pool cleaner safety management:

Lack of water


Micro AMP Sensor

Anti-torsion cable


Rotation sensor

Pump and motor intensity


Hi/Lo electronic sensor

Color and dynamic touch screen in a world first
Choice between immediate or deferred start mode
Several cleaning modes available
Confirmation of orders and advice by voice speaker
Reading robot settings for easy maintenance
Self diagnosis and visualization of potential problems
Technical Notice and logbook accessible by touch screen
Setting the user's choice of speed
Bluetooth option for updates and connection with PC or tablet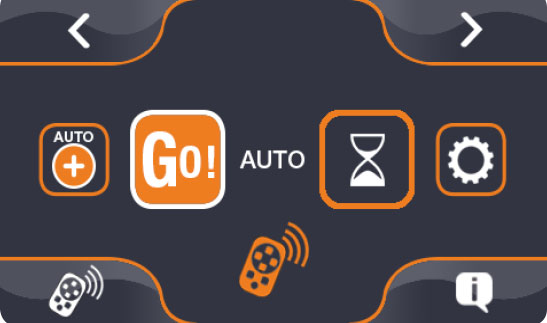 A smart pool vacuum for uncompromising cleaning!
The Chrono MP3 pool cleaner is available in 3 chassis widths, 4 cable lengths, 4 types of trolleys, 6 choices of filtration finesse, 5 types of auto programs, 3 types of brushes.
Medium, Large or Extra large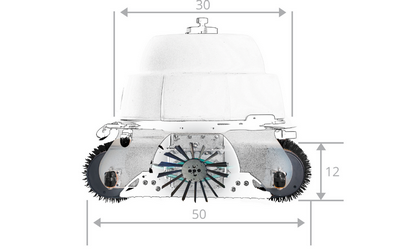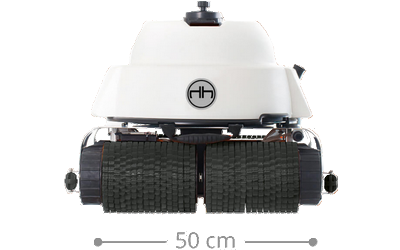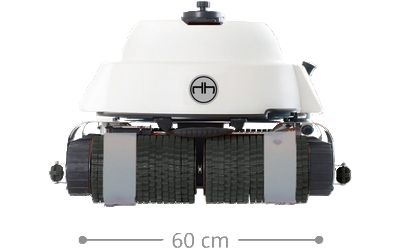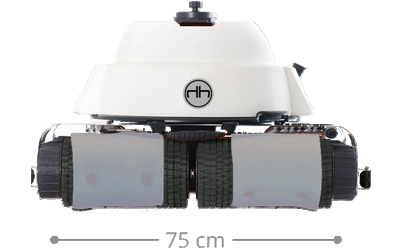 Characteristics
Pool surface
Cleaning speed
Suction power
Weight out of water/in water
Filtration Capacity
Infrared sensors (wall detection)
Power supply
Chrono M
Up to 25 m
10 m / min
50 m3 / h
22 kg / 3 kg
3,1 kg
2 or 4
110v - 240v / 24v
Chrono L
25 / 33 m
12 m / min
50 m3 / h
23 kg / 3 kg
3,1 kg
2 or 4
110v - 240v / 24v
Chrono XL
50 / 60 m
14 m / min
50 m3 / h
24 kg / 3 kg
3,1 kg
2 or 4
110v - 240v / 24v


Hexagone Manufacture is the European leader in the cleaning of the commercial and public swimming pools.

More information

Expert in swimming pool solutions.Hexagone Manufacture