Lane ropes
Training, standard, competition
Standard Swimming Pool Lane Rope
Mounted on 8 mm polyamide rope with stainless steel fittings. Ø 125 mm.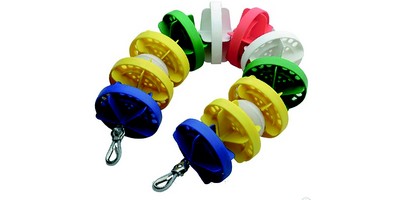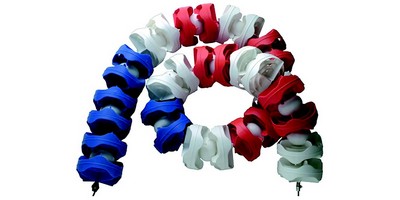 Competition Swimming Pool Lane Rope
Mounted on 8 mm polyamide rope with stainless steel fittings. Ø 150 mm.
Swim Lane Ropes Accessory
Durable Equipment
Backstroke turn indicator, anchorage
Easy to implement
Backstroke Turn Indicator
Sold per metre on polypropylene rope.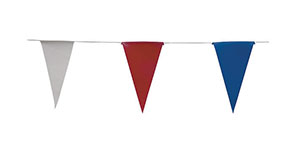 Stainless Steel Anchors
For mounting on the sides of the pool.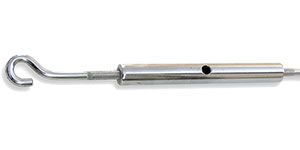 Horizontal Anchor and Support Block
Anchor Ø 45 mm mounted in the ground.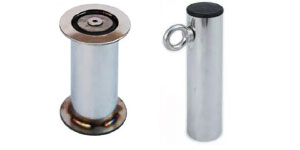 Attachment Kit
With tensioner to pull your lanes.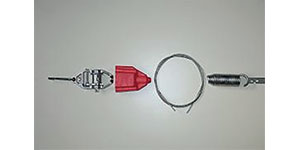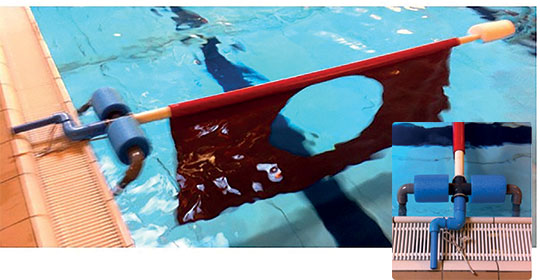 The tool to learn to swim under water
The Rolli-Blue reel and its screen with a hole help children to dip their heads into the water and go bit by bit more and more deep down. The system is simple: a reel is positioned on your pool edge, the other end has an PVA foam float in order to take up one width of a swimming lane with a single point of attachment. Just have to unwind the canvas to position the swimming hole at the desired depth. The screen has a ballast to make sure you stay in the right position during the exercises. Kids will love it and the lifeguards also because it is very simple to set up. Much less laborious than other toys of the type rock or cage.
See more

Ideal for water phobias
[]
Much more than just an accessory, the mobile learning platform is a real transformation of your pool that will become accessible to a greater number for the learning of swimming and work on the aquaphobia. The deepest areas will be available for the smallest. The learning platform is resistant and specially designed plastic tubes moulded and coated with a strength double mesh and industrially sewn to avoid wear. Each platform has been designed for easy flow and has rubber feet to limit movement in the water and avoid damaging the fragile tiles of the pool. The "Water flow" system, through holes allows the water to circulate quickly and within the frame of the pool so the platform can be lifted in and out of the pool easily following the safe use tips.
Each platform can withstand a load weight of 200 kg. Dim.: 124 x 65 x 50 cm. Weight 10 kg. Dim. : 184 x 65 x 50 cm. Weight 14 kg.
Free Demo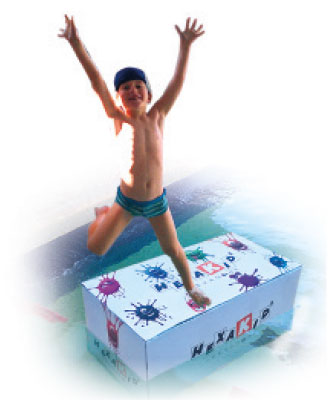 Float Boards & Belts
Teaching material
Aquatic Cage
Of aluminum.
Various models available.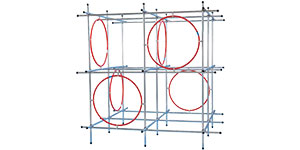 Float Board
Dim.: W. 40 x D. 28 cm.
Thickness 4 cm.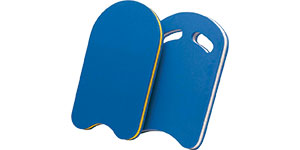 Reinforced Belt
4 or 5 floats belt .
Stainless steel buckle.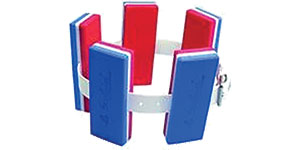 Paddle
Elastic flat training paddle
20 x 13 cm. The pair.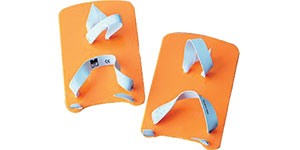 Noodle
Lot of 10. Ø 8 cm.
For babies, aquagym, relaxation.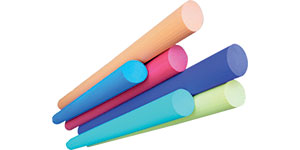 Hexagone Manufacture is the European leader in the cleaning of the commercial and public swimming pools.

More information

Expert in swimming pool solutions.Hexagone Manufacture