Gutter
Perpendicular or parallel, curvable or rigid, we have all types and dimensions of gutter gratings ...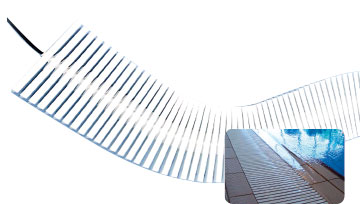 Perpendicular gutter gratings
4 heights, 22 mm, 25 mm, 30 mm and 35 mm. Rollable by assembling extruded profiles on rubber rods. Various colours (see table colours). Anti-slip certification according to DIN 51097 standard. Made of anti-UV treated PVC prevents yellowing due to solar radiation. Shockproof: guarantees greater impact resistance. Rot-proof: resistant to micro-organisms and bacteria responsible for moulds. Cadmium and lead-free. Complies with RoHS and REACH standards, with environmentally friendly formulas. Green PVC.
Free Demo
Perpendicular gratings
Perpendicular gutter gratings made of rigid PVC.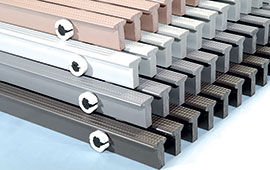 Parallel gutter gratings
PVC gratings. Height 25 mm. Width from 150 to 400 mm.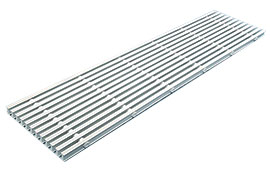 Shower plate
Made of PVC grating, non-slip, comfortable and hygienic.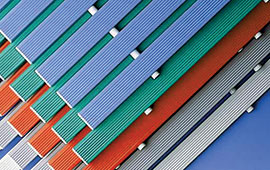 PVC grating
PVC grating. Dim.: 33,3 x 33,3 cm. Resistant to chemical products.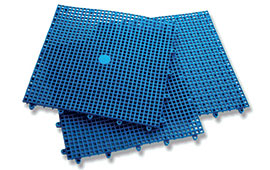 Hexagone Manufacture is the European leader in the cleaning of the commercial and public swimming pools.

More information

Expert in swimming pool solutions.Hexagone Manufacture